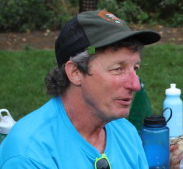 The Phillip Goetkin award was created by Friends of Wolf Trap to honor individuals that have provided exemplary service to Wolf Trap National Park for the Performing Arts and to Friends of Wolf Trap. Phil initiated the emphasis on the natural environment of Wolf Trap including the gardens and wood lands. He approached the Potomac Appalachian Trail Club to request that it construct a hiking trail around the Wolf Trap perimeter. This trail has transformed the Park from a seasonal park to a year-round park.  Phil was the first recipient of the award.
In late 2010, Phil initiated the construction of the Wolf Trap trail by engaging with the Potomac Appalachian Trail Club & supported the establishment of Friends of Wolf Trap National Park. After Phil retired from Wolf Trap National Park, he moved to the Eastern Shore & became President of the Eastern Shore Master Gardner Program.
---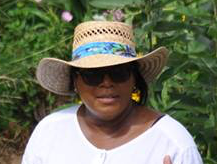 Majorie Holsing — the second recipient — served as founding Chair of Friends of Wolf Trap & brought significant support to Wolf Trap preceding the establishment of Friends of Wolf Trap. She led Price Waterhouse Coopers volunteers in rehabilitating the gardens and obtained a significant donation from PwC to improve the gardens.
---
Michael Moran (FOWT Board Member, Emeritus) — the third recipient (August 2018) — played an important role in establishing the trail, served as the first trail overseer, and was a founding director of Friends of Wolf Trap. He established excellent rapport with Wolf Trap staff & liaison with organizations that share the Friends and Park goals for the natural environment.
He provided leadership for Boy Scout Eagle projects that have improved the hiking experience. This includes the connector trail between Wolf Trap and Cinnamon Creek Homeowners Association that permits safe foot traffic to Meadowlark and the Fairfax County Gerry Connolly trail.