Happy Birthday, Maestro of Vienna!
The musical world is in the festive mood.
250 years ago, Ludwig van Beethoven, one of the most beloved composers of all time entered this world and left an indelible mark on it. Over the course of quarter millennium, his works became the bedrock of classical repertoire. Although born in Bonn (Germany), he spent most of his productive years in Vienna (Austria), where he wrote enough masterpieces to last us several geological eras.
One of my fondest memories of the Filene Center is a summer performance of his Ninth Symphony from about two years ago. In the calmer passages, you could actually hear crickets and cicadas from the surrounding Wolf Trap National Park. Almost an astral experience. I bet Beethoven himself would have written them into the score, had he heard their fine counterpoint. After all, where else should he add instruments to his Magnum Opus than in a town bearing his favorite name – Vienna.
So if any bold conductors out there are considering an orchestra upgrade – the properly enhanced string section would read: violin I – violin II – cicada – viola – cricket – cello – bass.
(to celebrate his birthday, Dec 17, I took Maestro for a stroll in the park)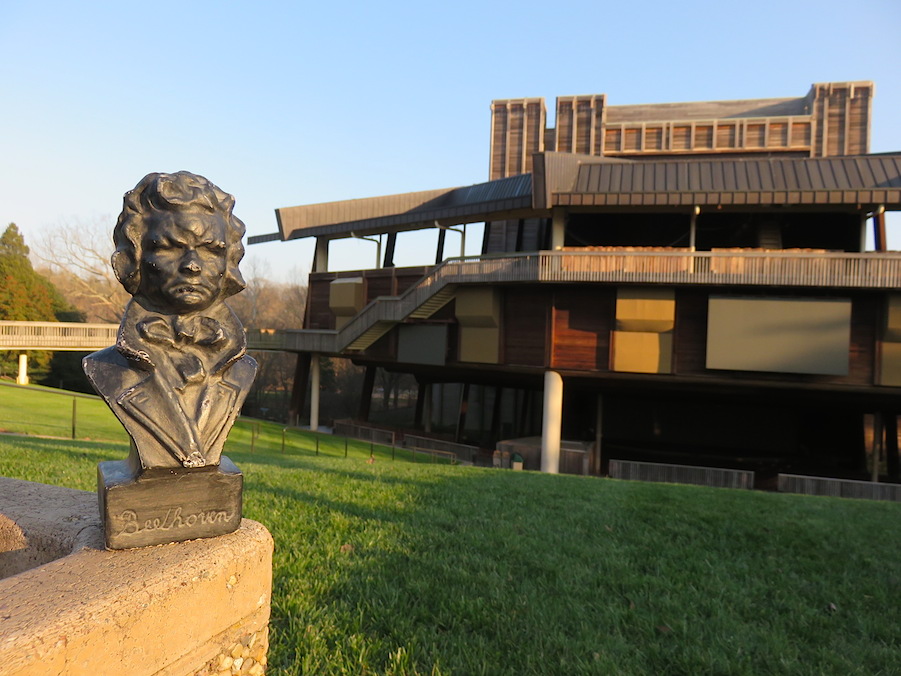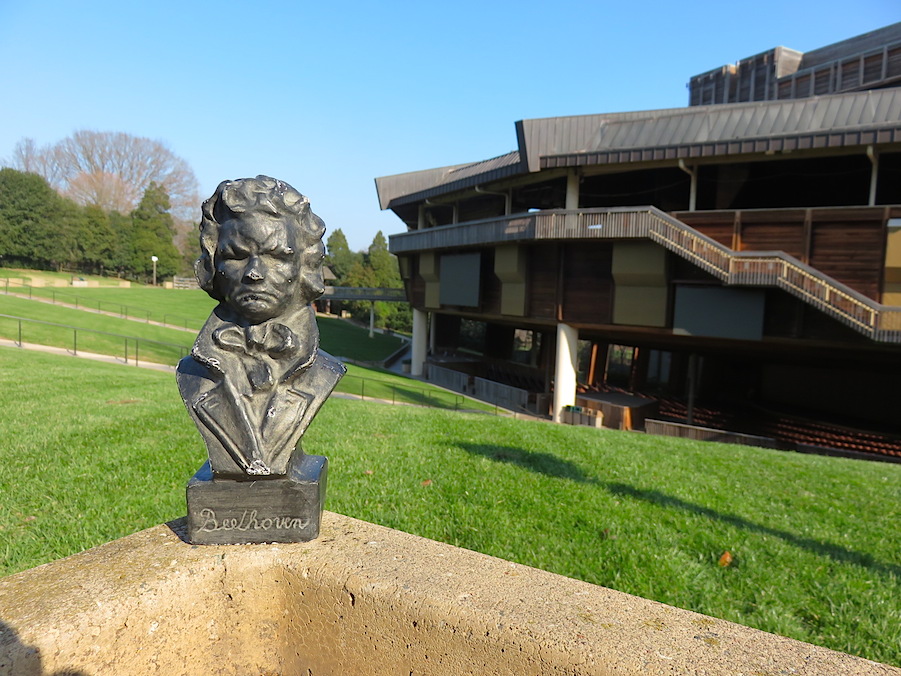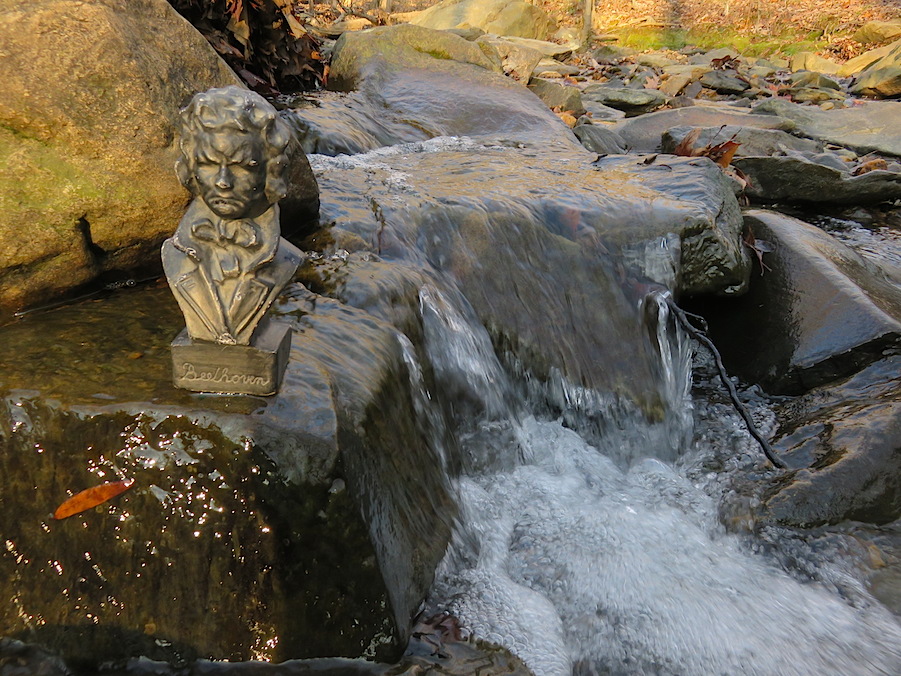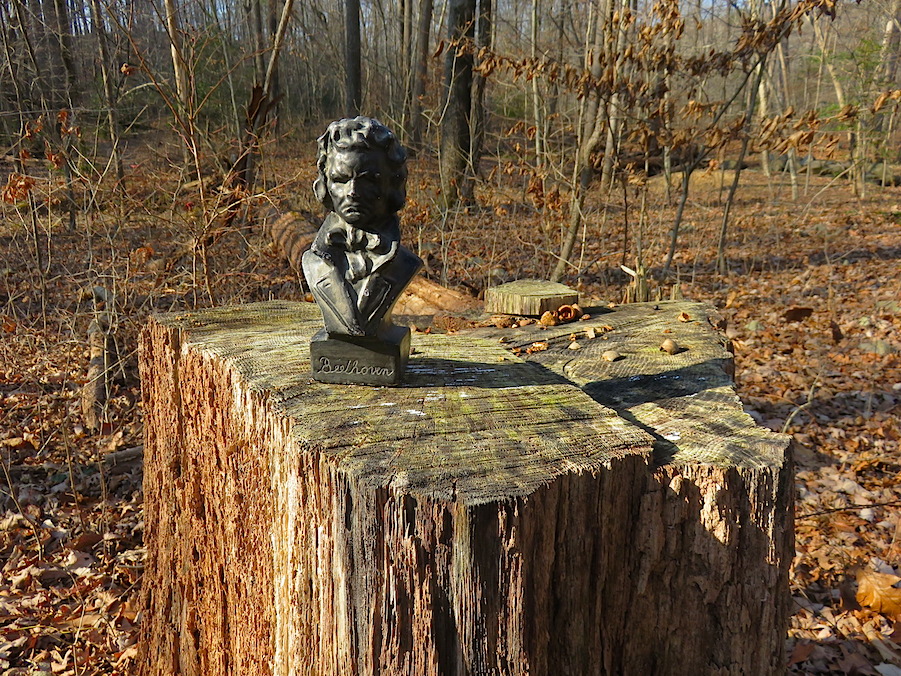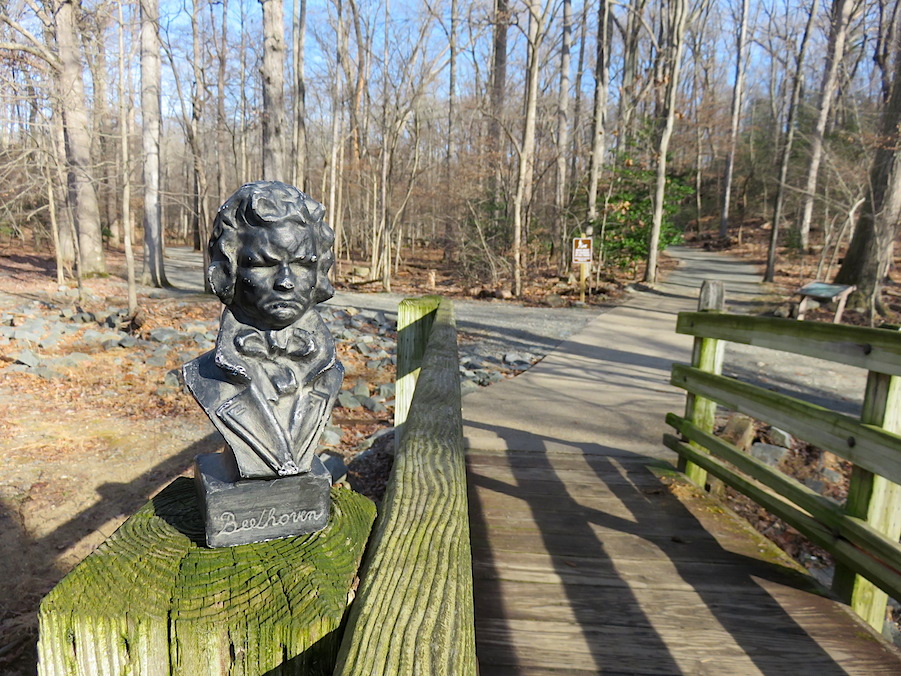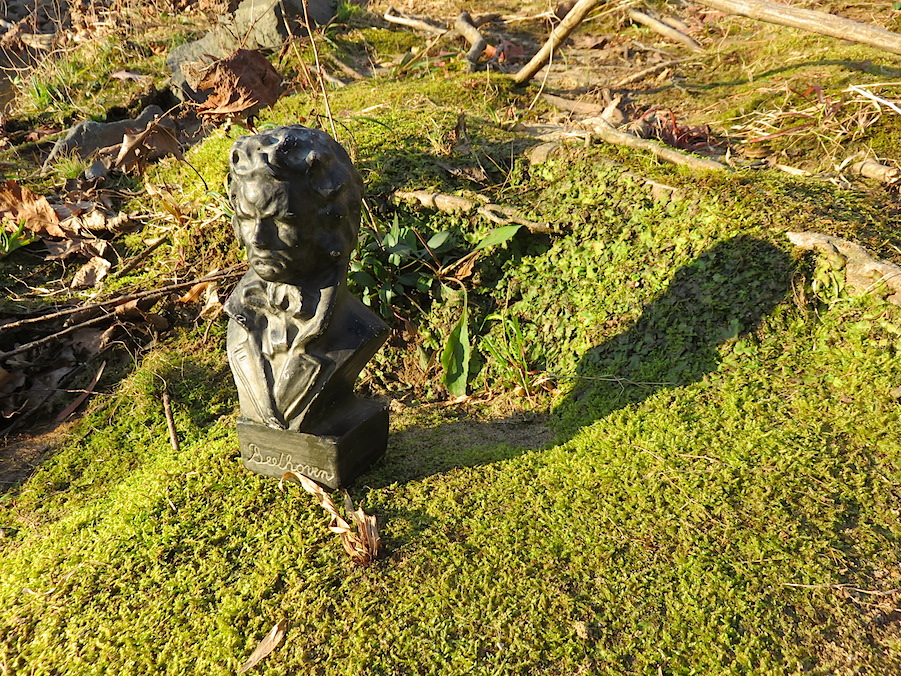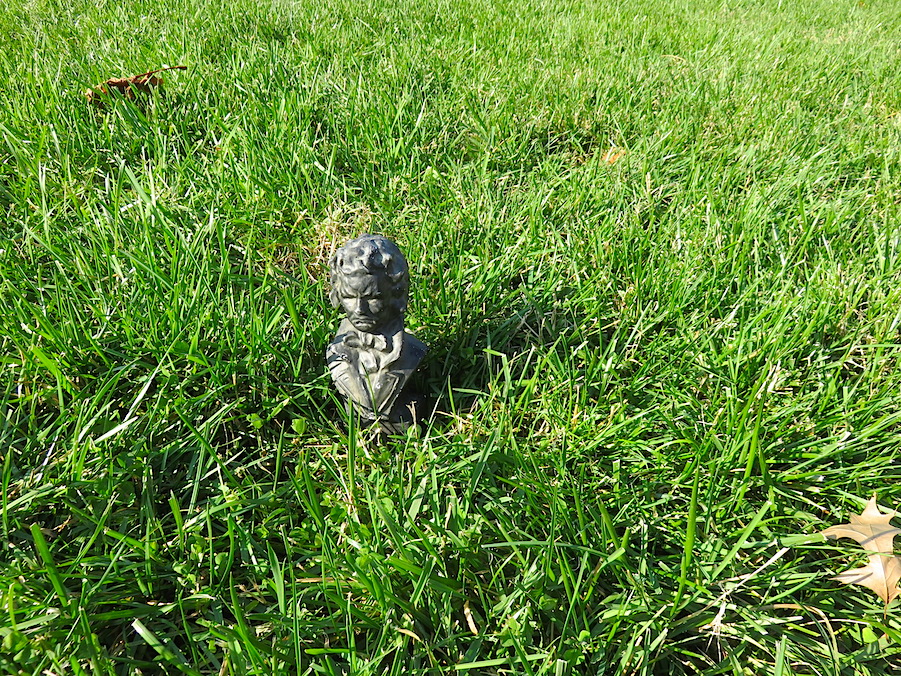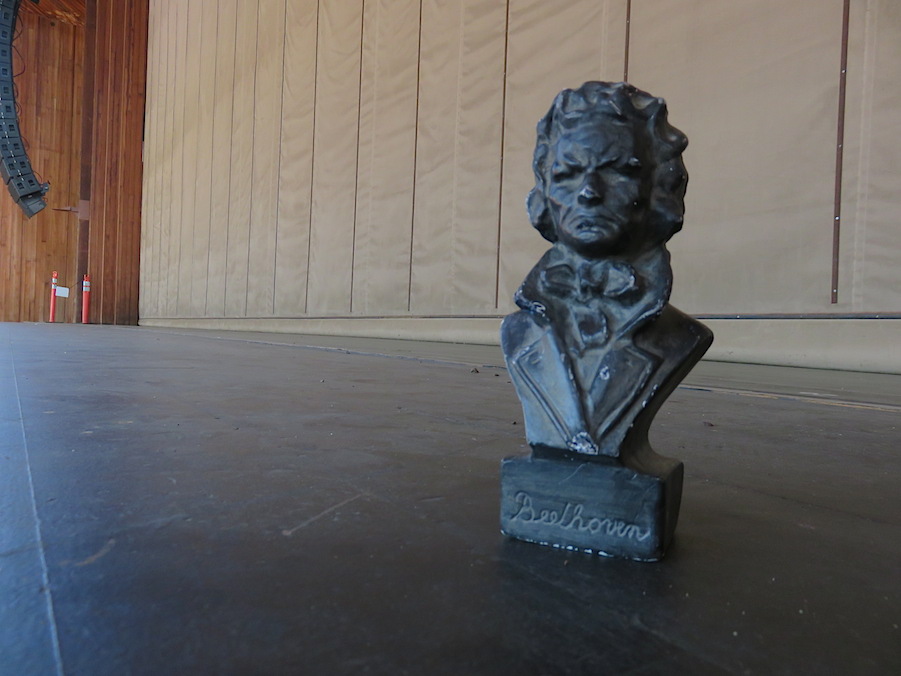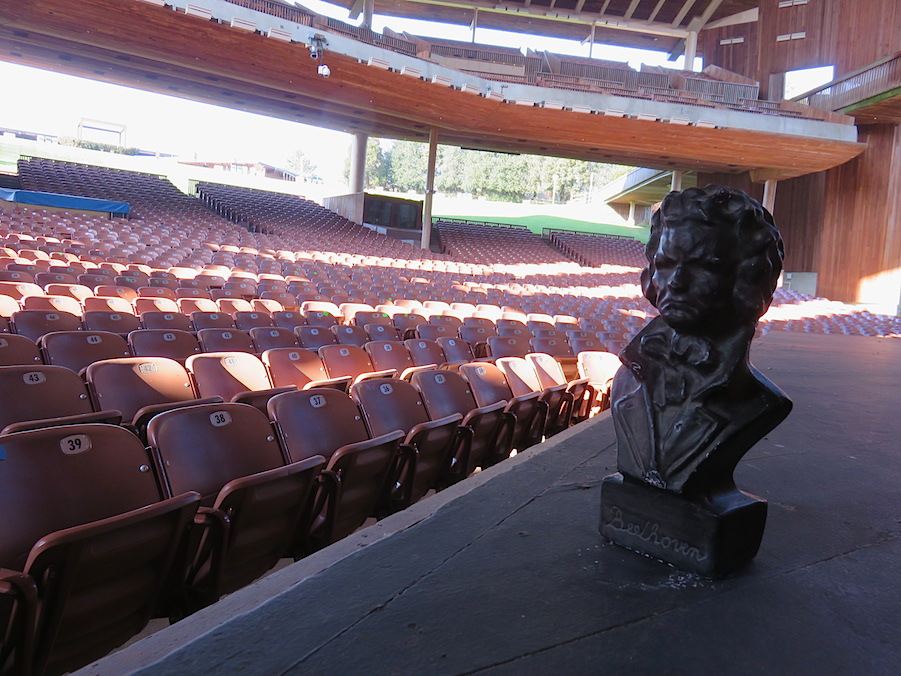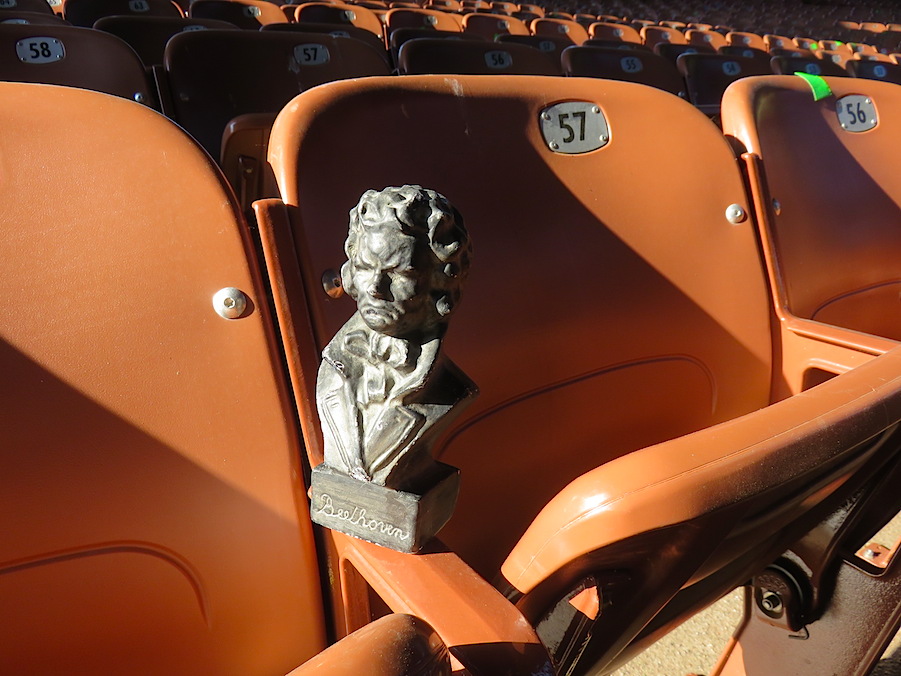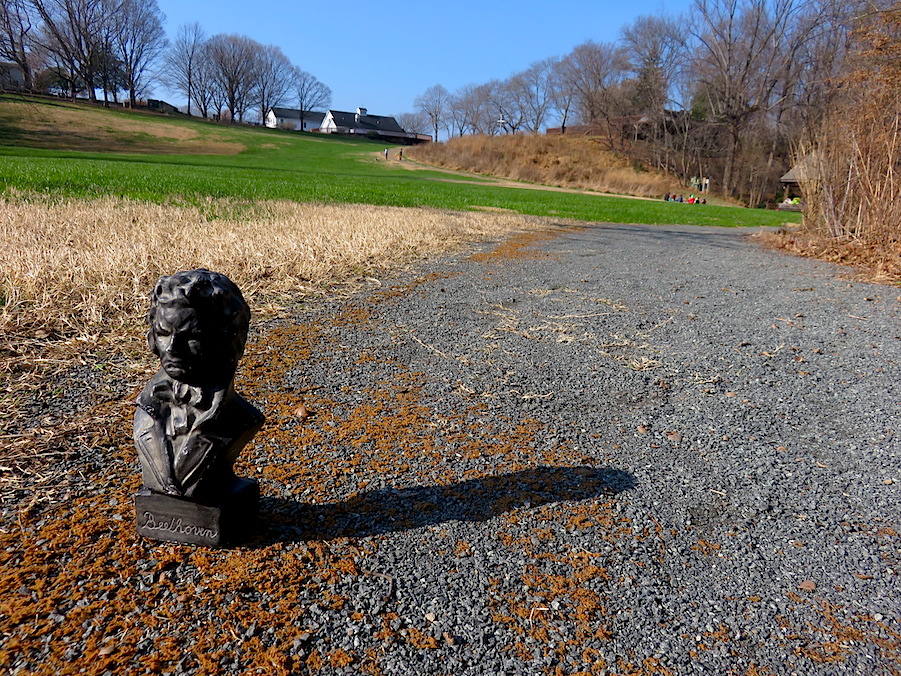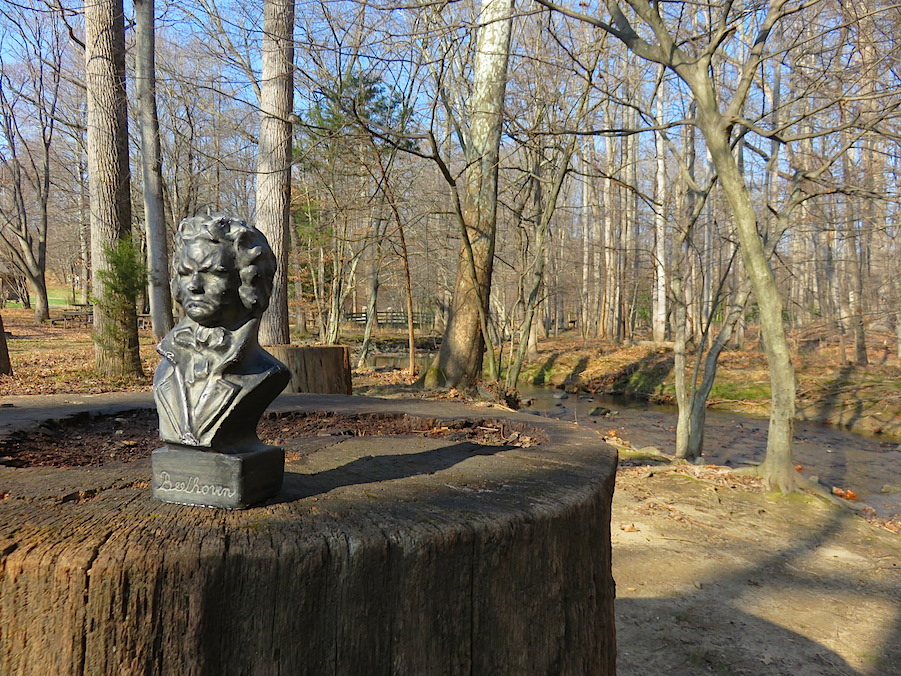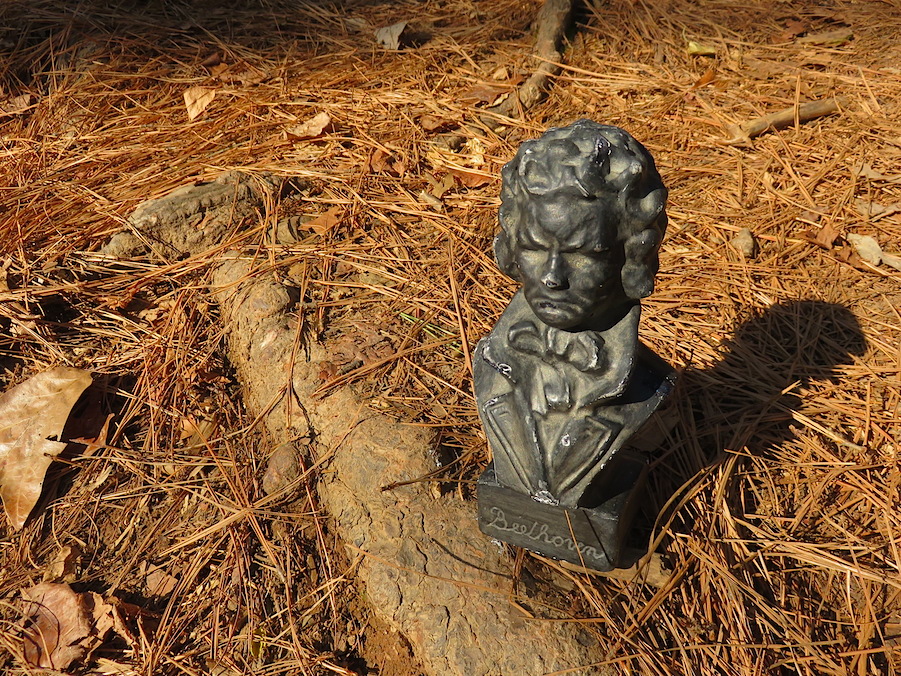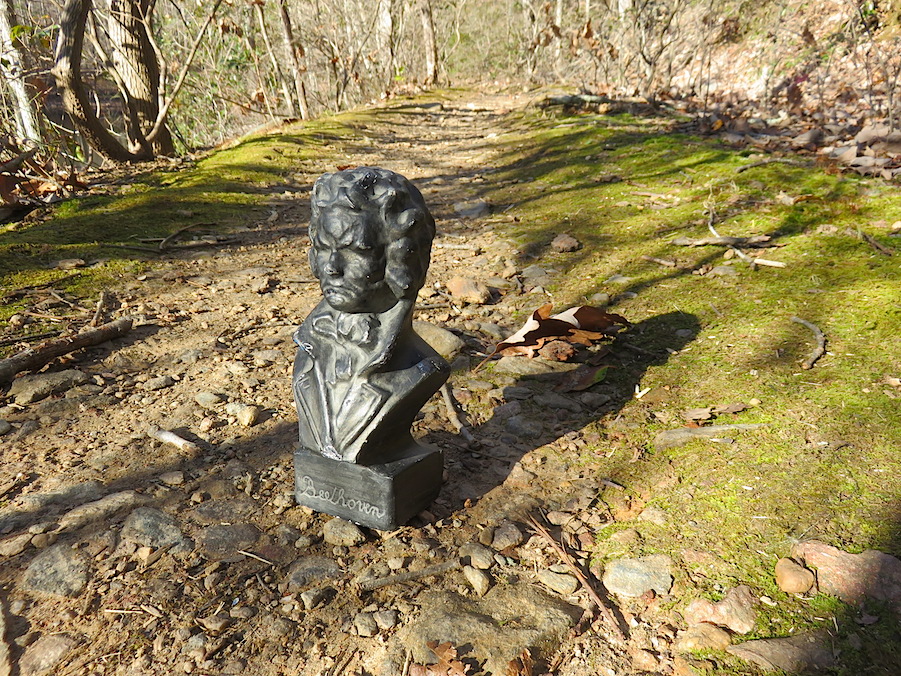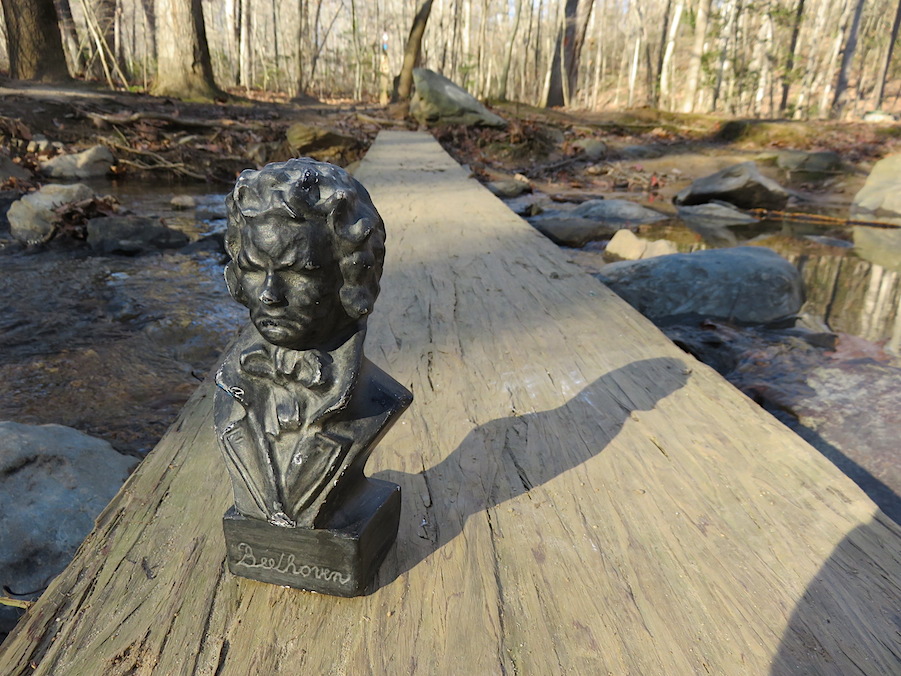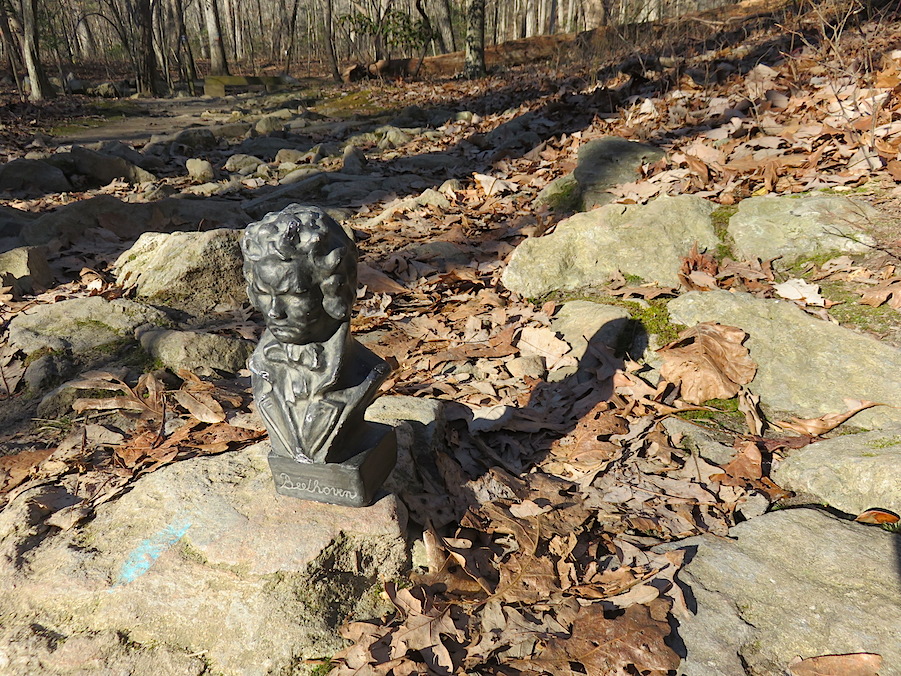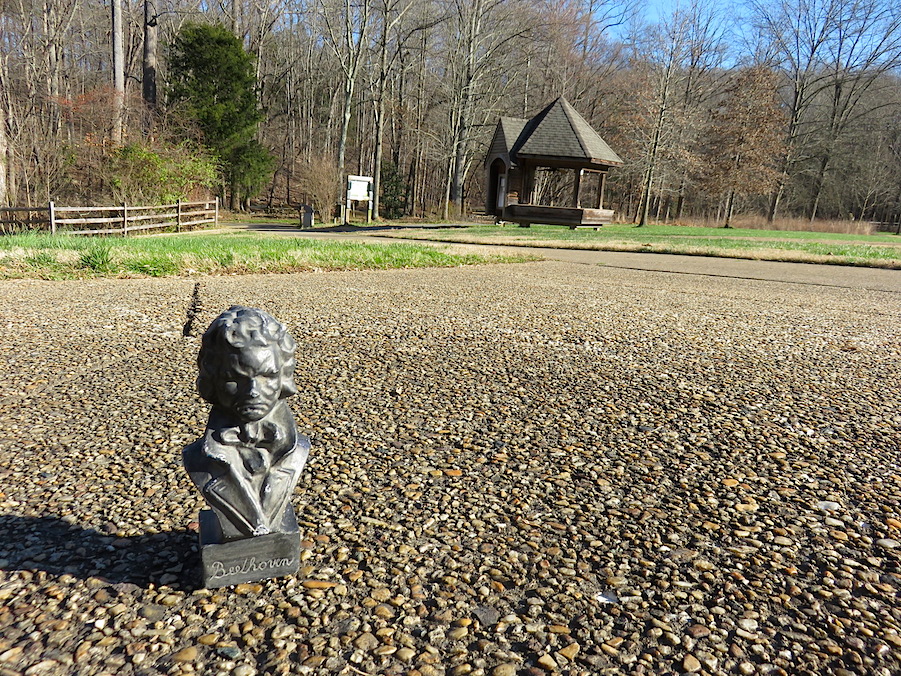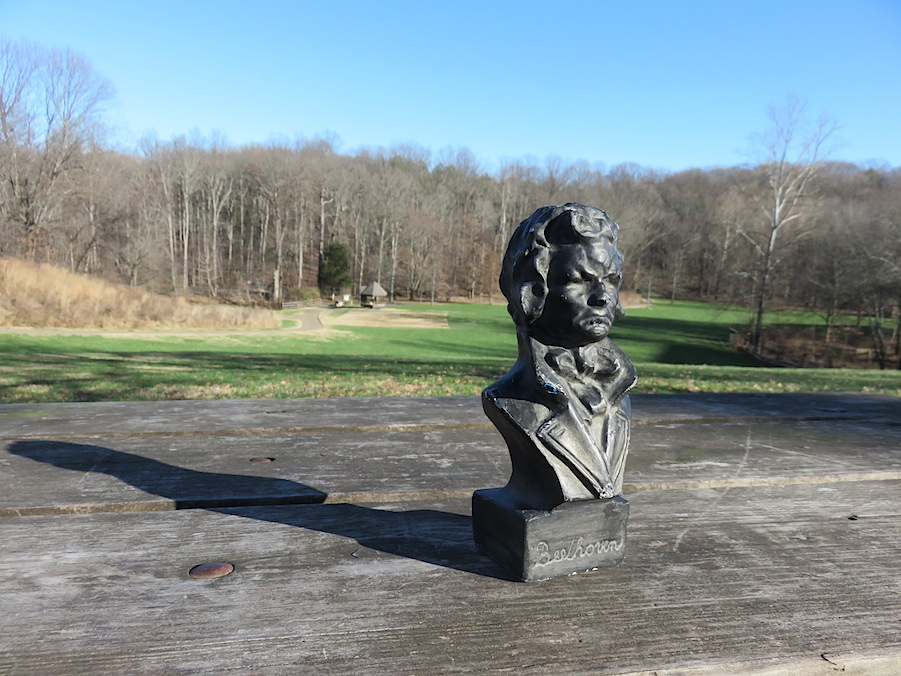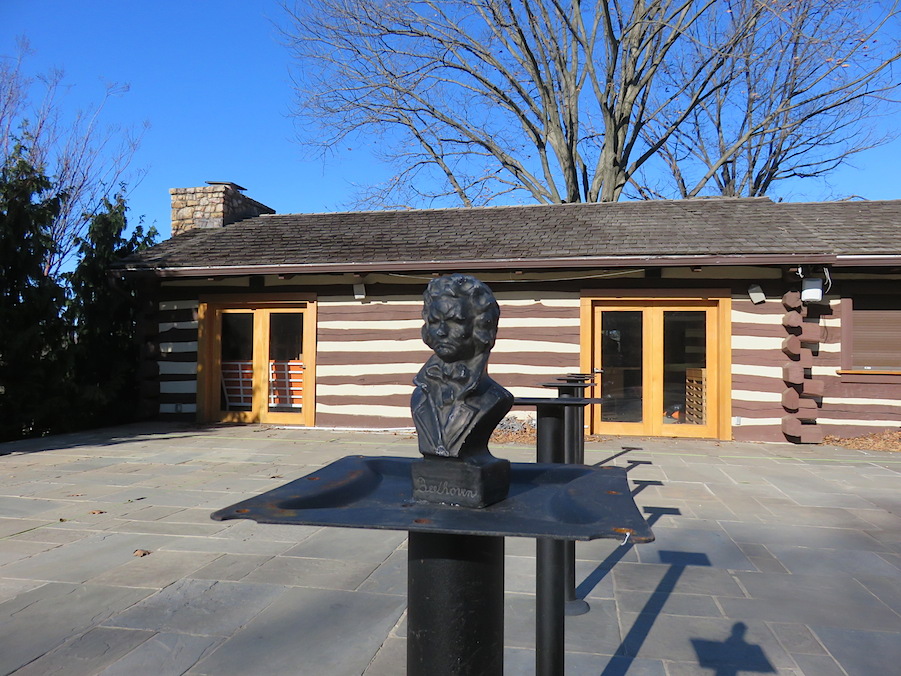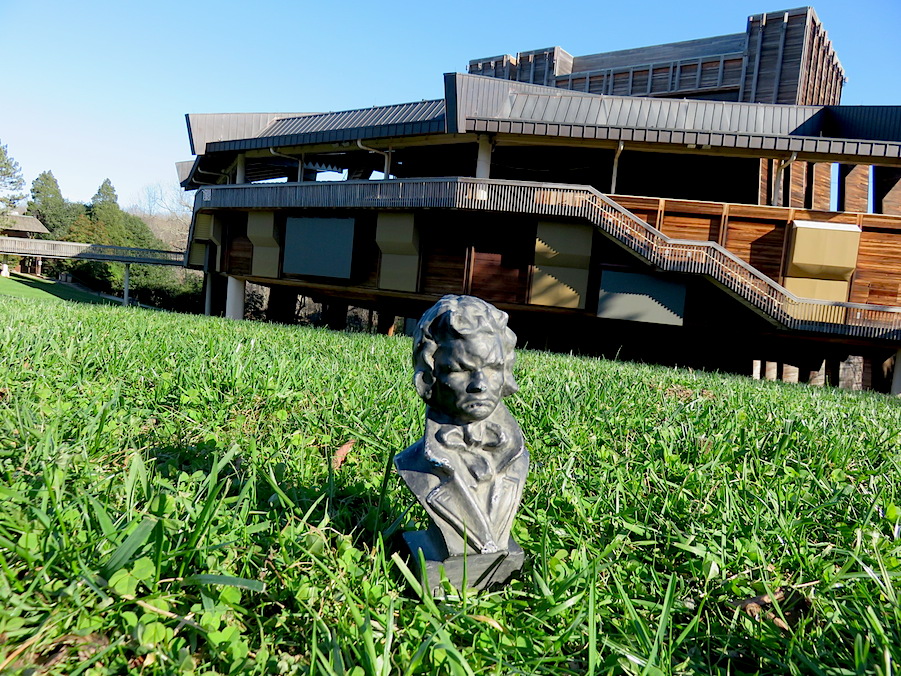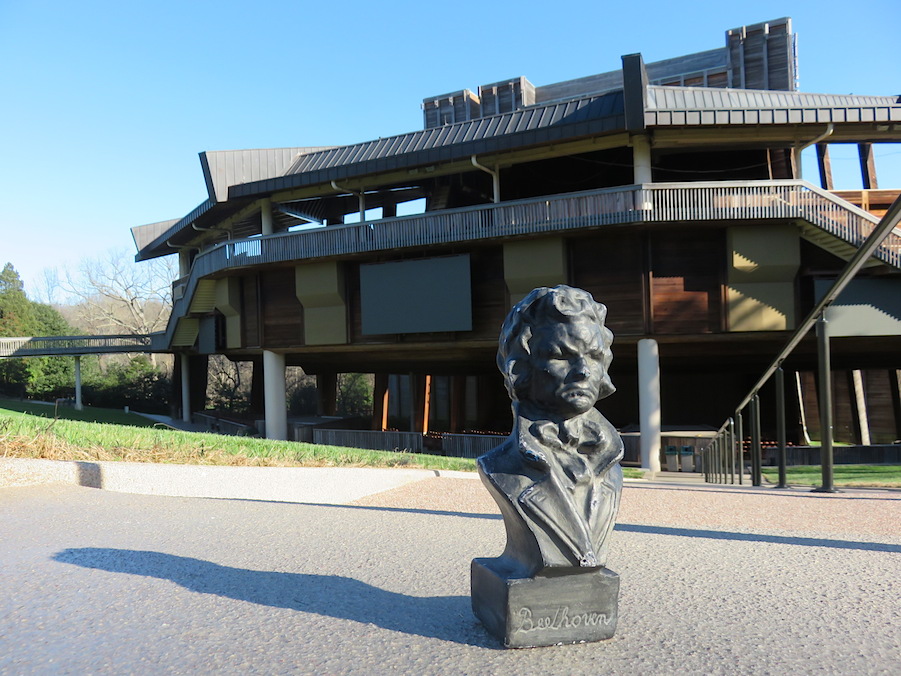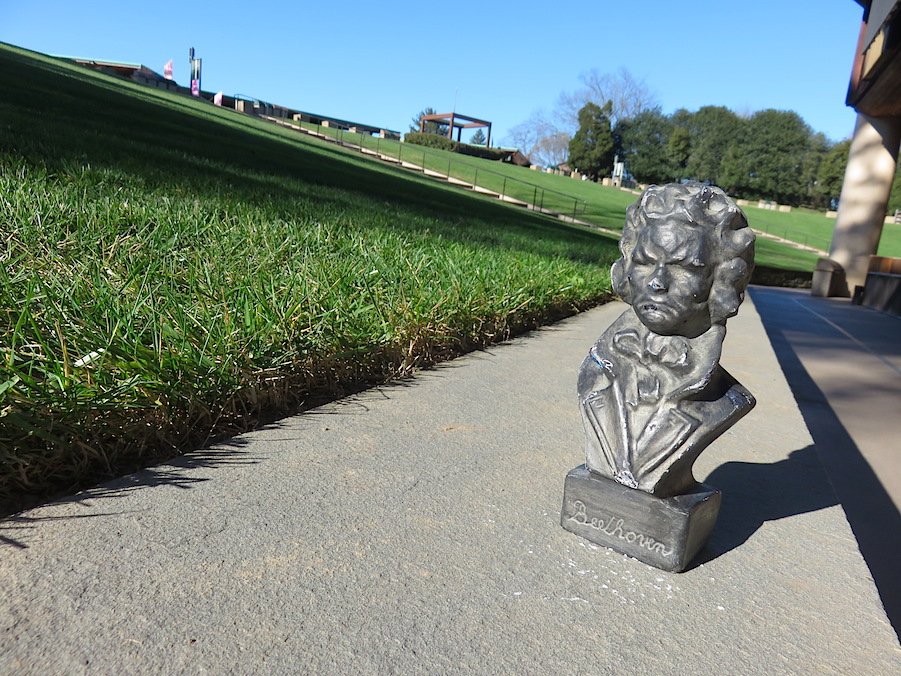 — honza —