The Early Storm Gets the Worm
Most of the time, the two major creeks in the Park, the Wolf Trap Run and the Old Courthouse Spring, are lazily meandering through the woods like a pair of stray lambs. But after a decent storm, they can turn into roaring lions.
And when I say a "decent storm", I mean just your average summer downpour, not the "once in a decade" bridge killer that we experienced at the beginning of this July.
To see the effect an average storm has on the park streams, I will present a series of double photographs. In the left half, you will see the stream before the storm, in the right half you will see the same view after the storm.









As far as the strength of storms is concerned, the action in the area behind the Pond Bridge is what separates the men from the boys. If this area is flooded, it is a man-storm. Otherwise it is merely a boy-storm.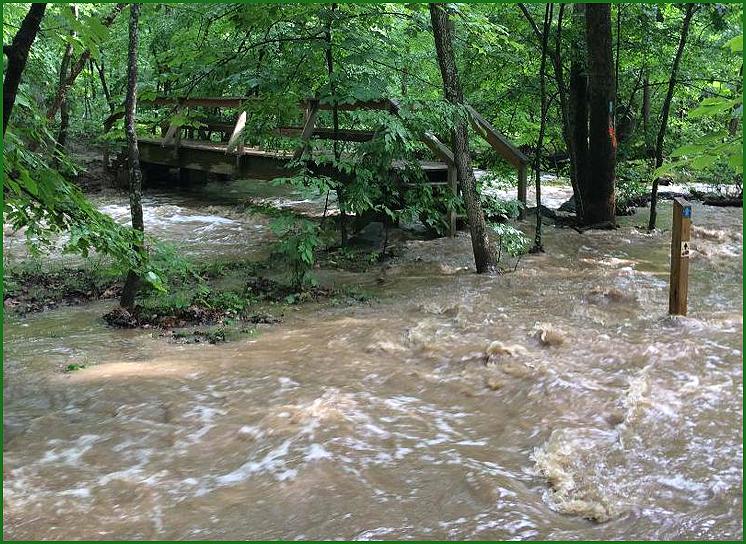 This page has been brought to you by the American Association of Rainmakers.
–honza–